Latest Forum Articles
Hartwood Hospital (Asylum)
Hi guys,


I am so late to this party(!), but I am writing a story based on an asylum and to get my facts right I'd need to get some info about a place such as Hartwood, which is quite near to where I live (Shotts).

If anyone can assist with info such as sharing photos/stories, their experiences when visiting, etc. then I'd love to hear from you.

Please PM me as this will be the best way to get in touch.


Steve Deighan.
Bishopbriggs
An old thread I know, but had to post, it's sad all this progress, I started TMH when it opened in 1978, we were the inaugural first year, with a second year coming from Bishy High, the school was empty, but it was great we had small classes never more than 20 we didn't realise at the time how lucky we were, can't believe it barely lasted 30 years.
Glasgow - The name
taken at the Bo'ness Steam Railway Museum


Forth Rail/Road Bridges
Hi newbie here, found this place from James H as he and I are members of another forum.

not the best pic I have done, but it's both bridges from Dalgety Bay


Found Faces
Hello chaps.



Hey you. by John McKnight, on Flickr
Photographs of Photographers

Big cam by John McKnight, on Flickr
Sandyhills Tower Blocks - Photo request!
Hi all,

found another photo today, of the Sandyhills High Flats, pre-cladding. Does anyone else have any photos of these blocks?

Thanks!


Generic Glasgow Railways Thread



James H
Kennishead Demolition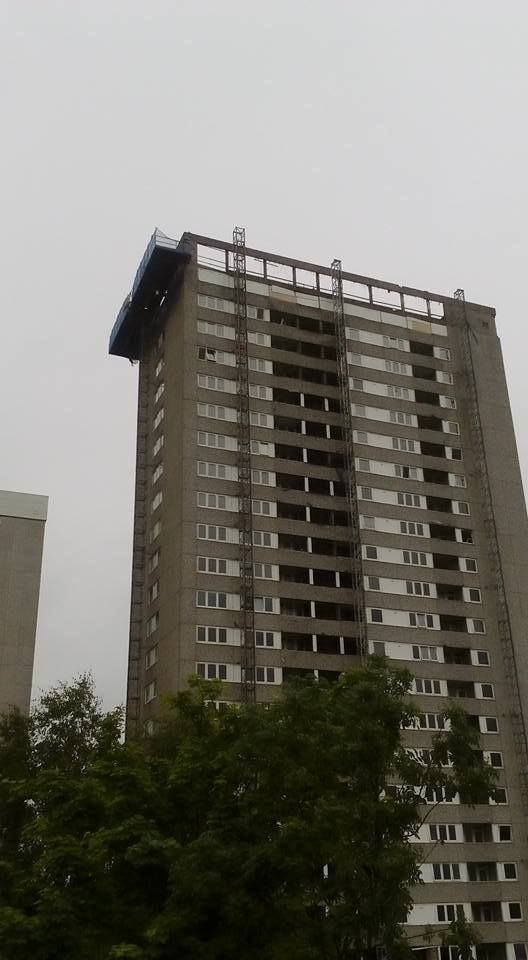 Glasgows secret tunnels
Hi wish I had needed this year ago, I worked in Games workshop in Glasgow when it was on Queen Street.

The new building is a Clydesdale bank and thatís were our old shop was, we were two and a half levels down from the street the first lower level had rooms like a house and we used to set up games tables for the gamers on a Sunday and a Thursday night, but the place was old and falling to bits one of the rooms we used to hold meetings in the wall just fell down in a heap of dust.

No about ...